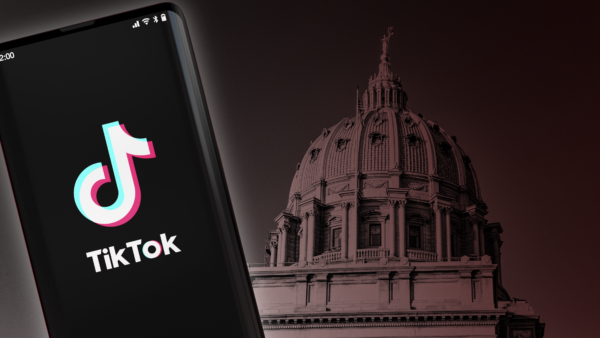 HARRISBURG – Legislation approved by the Senate Communications and Technology Committee today would protect the information of Pennsylvania state government, including citizen information, by prohibiting state-owned devices from downloading and using TikTok, committee chair Sen. Tracy Pennycuick (R-24) said.
Senate Bill 379, sponsored by Sen. Kristin Phillips-Hill (R-28), would mandate that all state agencies, departments and commissions remove TikTok from state networks. The measure would also require that policies are put in place to prevent application installation, as well as network-based restrictions to prevent its use and access.
Democrats and Republicans nationwide, including the director of the Central Intelligence Agency, have raised concerns that, because the parent company of TikTok is a Chinese company, the Communist Chinese government can gain access to private data and shape messaging.
"We are talking about the potential of foreign governments having access to Americans' personal information," Pennycuick said. "We have many state employees who use TikTok. The opening presented to foreign bad actors to exploit this information is huge. By passing this measure, we will have blocked another potential avenue for cyber incursion and improve state government's cyber defenses."
Pennsylvania state government holds sensitive information in the form of birth certificates, driver's licenses, occupation certificates, taxes and more.
"Our nation's top law enforcement agencies and national defense officials agree that TikTok poses a serious threat to our nation's cybersecurity," said Phillips-Hill. "I am grateful the committee advanced this measure so Pennsylvania's government can best protect its information technology assets and resources, and, most importantly, ensure that data collected on Pennsylvania taxpayers is safeguarded from foreign adversaries. This mirrors action taken earlier this year by Pennsylvania Treasurer Stacy Garrity."
At least 29 states have addressed the risk to government systems posed by Tik Tok, and Congress prohibited its use across a wide array of federal agencies and departments.
Senate Bill 379 now moves to the full Senate for consideration.
CONTACT: Lidia Di Fiore ldifiore@pasen.gov (215) 541-2388